Agape Christian Academy's
Annual Spring Banquet: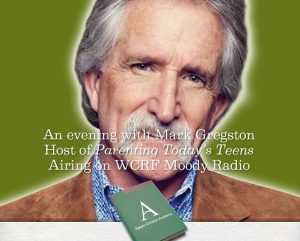 An Evening with Mark Gregston
 April 8, 2022
New Promise Church, Kirtland
We are excited to bring back our Annual Spring Banquet after a two-year break.  Our featured speaker will be Mark Gregston who can be heard Saturday mornings on WCRF Moody Radio as host of Parenting Today's Teens. The program airs on more than 1600 radio stations around the country. He is founder and Executive Director of Heartlight, a Christian residential counseling center for struggling teens, and he spends many weekends leading parenting seminars. Mark is the author of numerous books including Raising Teens in a Contrary Culture, Tough Guys and Drama Queens and Leaving a Legacy of Hope. He will help us better understand how to equip today's young people to live a God honoring life in today's contrary culture.
Tickets are $45 each and include a buffet dinner. You can purchase individual tickets or buy a table of six seats. The event begins at 6:30 pm; doors open at 6 pm. To order your tickets online go to iTickets at http://www.itickets.com/events/462976.html or email your ticket request to the school at agapeacademy@sbcglobal.net or use this link to download an order form. All proceeds from this event support Christian education. For more information you can reach the school at 440.834.8022.